Submitting a review – step by step
Sign in as a reviewer or create an account at https://www.editorialsystem.com/zeren.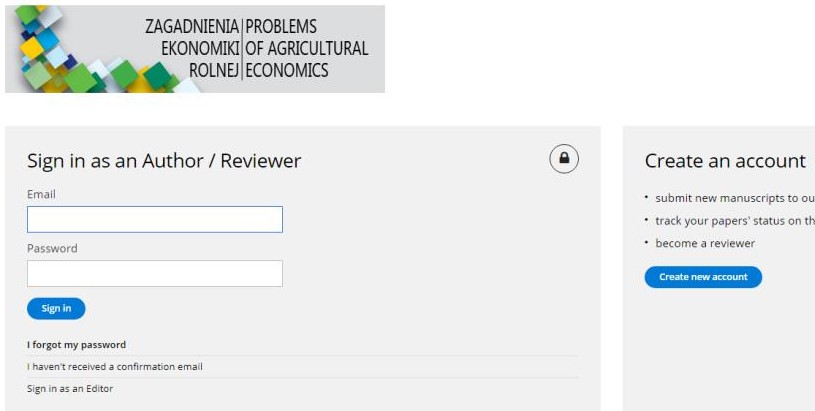 Having accepted the invitation to review a paper, you can download the full paper by clicking on "Pending reviews" and then "View manuscript (PDF)".
However, if you have guessed the identity of the author and there is a conflict of interest, please decline the review invitation.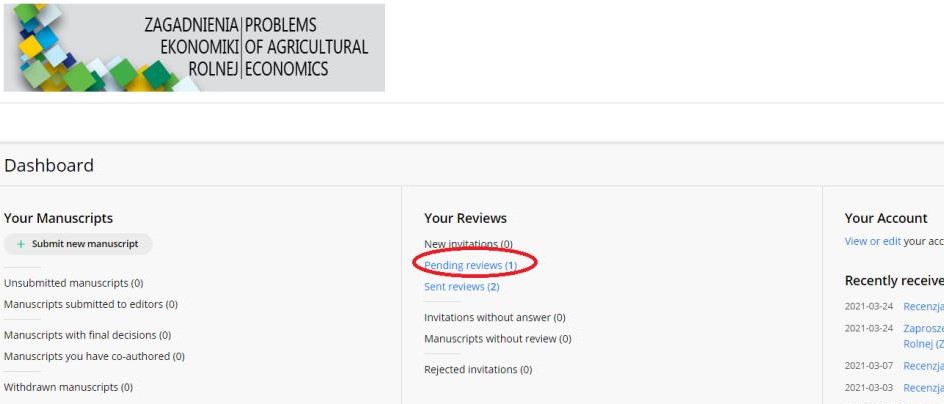 Then fill out the review form by clicking on "Prepare review".



The rating scale on the form is from 1 (very poor) to 5 (very good). In the form, you are asked to indicate the following information:
• the overall value of the article
• consistency of the title with the paper
• introduction
• case description
• materials and methods
• results
• discussion
• conclusions
• graphics
• literature
• abstract
• confidential editorial comments (invisible to authors)
• information for authors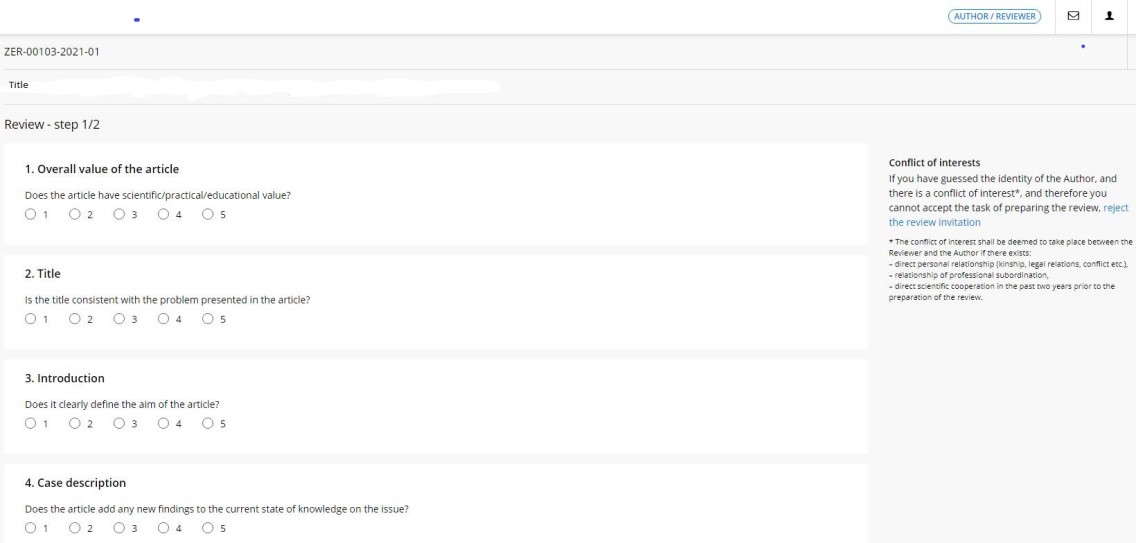 The reviewer can upload the corrected article (DOCX, PDF, or ODT). In the review form, the reviewer can choose one of four decisions:
• accept without any changes,
• accept upon minor changes suggested by the reviewers,
• accept upon major changes and re-review,
• reject.
The selected decision is only a suggestion, since the final decision on a particular paper is always made by the Editorial Team.
The editors are notified of submission of the review by e-mail.